INQAAHE Report: New Chapter of Cross-Field Communication for Staff Exchange Program among JUAA, ONESQA, and TWAEA
New Chapter of Cross-Field Communication for Staff Exchange Program among JUAA, ONESQA, and TWAEA
(Source: https://mailchi.mp/inqaahe.org/inqaahe-newsletter-q3-2020?e=c5530251b5)
Japan University Accreditation Association (JUAA), Taiwan Assessment and Evaluation Association (TWAEA), and the Thailand Office for National Education Standards and Quality Assessment (ONESQA) have been taking turns to hold interagency staff exchanges since 2017.
Due to the outbreak of COVID-19, the event was conducted via online video conferencing for the first time from 29 June to 1 July 2020. During the workshop, the three agencies shared experiences and discussed topics on 'Strengths and Weaknesses of QA System', 'Analysis Methods for Self-Assessment Report', and 'How to Modify or Rebuild QA System for the Future'.
While continuing to maintain and develop the QA system in accordance with relative standards, JUAA also performed stringent procedures on document analysis. Furthermore, JUAA proposed multiple plans, such as the development of online evaluation instruments, enhancement of evaluator training programs, and the improvement of self-study report, in the hopes to exploit its advantages to the full.
ONESQA presented its 5th round of EQA, so as to illustrate the construction and adjustment for QA system in the future. It further described the concept of EQA+ for vocational education, and the implementation of the new round of EQA will strengthen the connection between industry and academia. In addition, a more open structure of assessment standards allows the institutions to achieve characteristics, so as to provide the flexibility and accord to its own development.
Aside from sharing regarding topics of concern, TWAEA focused on the practices for keyword analysis of self-assessment report, and questionnaire survey. TWAEA assists institutions to understand educational data and information, so as to establish effective development strategies for the future. The cross-border workshop renders the opportunity for professional evaluation agencies in three regions to have close communication among personnel, share QA knowledge, facilitate value-added activities, create new growth initiatives, and expand global reach.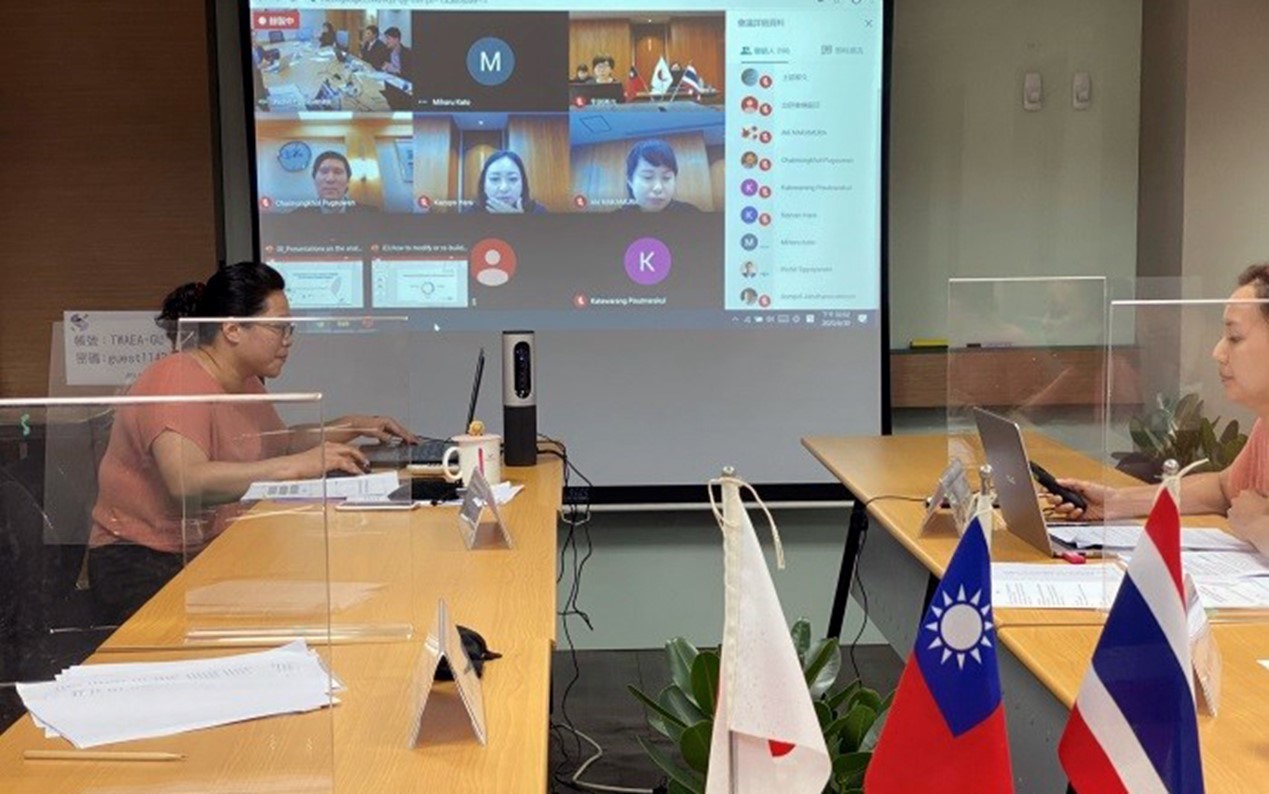 Inter-agency staff exchange among JUAA, ONESQA, and TWAEA held online