In Partnership with Overseas QA Agencies, TWAEA Promotes International Internship Program, Linking Local Practices and International Perspectives
In Partnership with Overseas QA Agencies, TWAEA Promotes International Internship Program, Linking Local Practices and International Perspectives
In recent years, the Taiwan Assessment and Evaluation Association (TWAEA) has established a strong and mutually beneficial partnership with the Japan University Accreditation Association (JUAA) and the Thailand's Office for National Education Standards and Quality Assessment (ONESQA), becoming significant partners in the international arena. In 2023, TWAEA inaugurated the "International Internship Program" among the three QA agencies, which was anticipated to forge a fresh avenue for fostering collaboration and to facilitate future development.
Following the online opening ceremony held on August 17th, three online exchange activities on August 23rd, October 2nd, and October 30th were strategically organized to align with TWAEA's efforts in implementing the "Technical University Evaluation Project" commissioned by the Ministry of Education. The theme of the 3rd one was "Reviewer Training Session." During the exchange, Assistant Secretary-General of TWAEA, Ms. Ying-Li Chou, provided an overview of the reviewer training system and study points of evaluation. The session was simultaneously broadcasted through live equipment, creating a real-time experience for international interns.
By utilizing live streaming and narration from TWAEA colleagues, the international interns could conduct cross-border observations and gain firsthand experience of the diverse themes encompassing the evaluation process in Taiwan. During the process of experience sharing and opinion exchange, the international interns actively asked questions about the reviewer training content, the schedule for evaluation, the results announcement and other issues; the intern representative of TWAEA, Ms. Cindy Lee, also provided her insights into the participation in the international internship program. In addition to strengthening foreign language skills, through mutual learning and inspiration, we can further understand the similarities and differences of the evaluation systems in Japan, Taiwan, and Thailand. We hope to inspire reflection and action on local evaluation work, paving the way for limitless possibilities in future development of practices.
The international interns for this year are arranged to come from December 18th to 23rd, the purposes of the face-to-face activity are to facilitate knowledge exchange, experience sharing, and mutual understanding of viewpoints. By participating in the institutional evaluation of technical universities in Taiwan, the interns will have the opportunity to engage in valuable physical exchanges, while the collaboration between international partners can be fostered, and in-depth professional discussions can also be enlightened.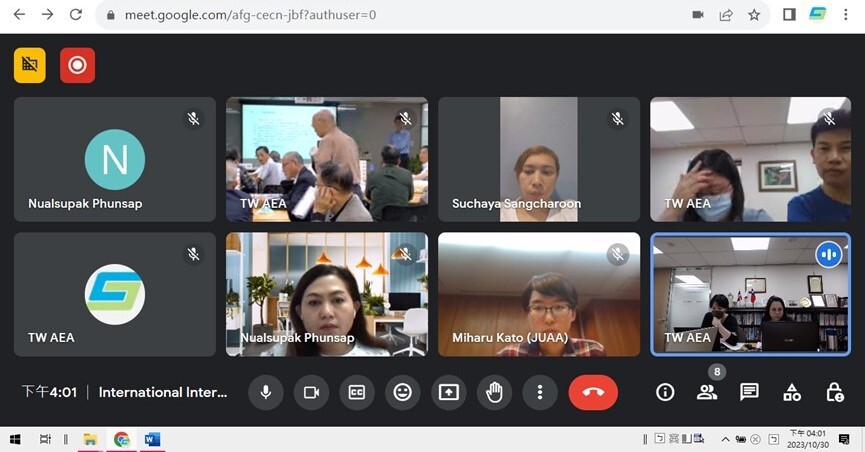 Image: TWAEA's Live Broadcast of the Reviewer Training Session for International Interns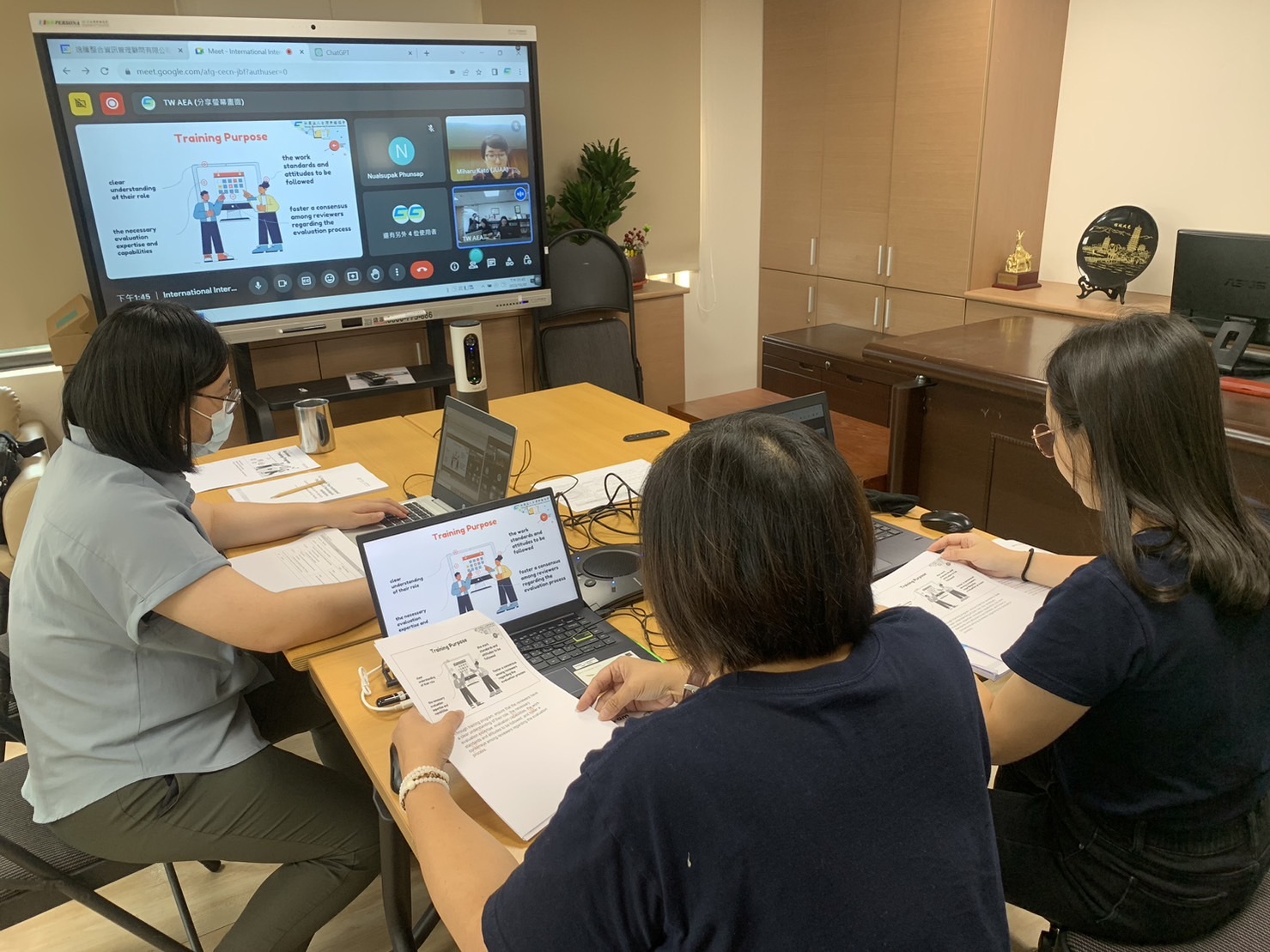 Image: TWAEA's Online Exchange Activity of "International Internship Program"