Be the Most Prominent One - The iJAS Project among JUAA, TWAEA, and ONESQA
Joint contribution by Taiwan Assessment and Evaluation Association (TWAEA), Japan University Accreditation Association (JUAA) and Office for National Education Standards and Quality Assessment (ONESQA)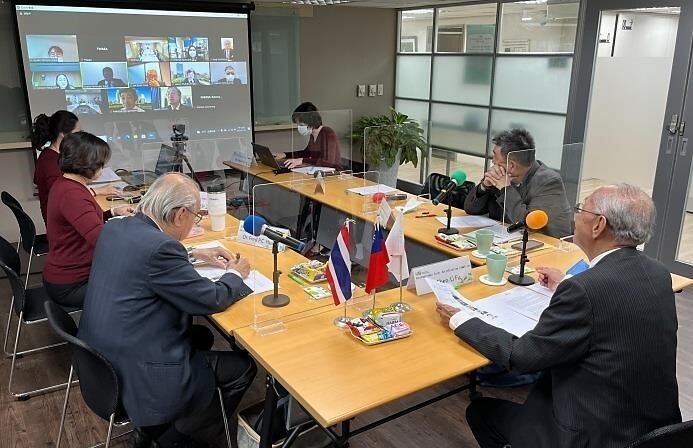 The Taiwan Assessment and Evaluation Association (TWAEA) joins hands with the Japan University Accreditation Association (JUAA) and the Thai Office for National Education Standards and Quality Assessment (ONESQA) to launch the "International Joint Accreditation Standards (iJAS)" Project in 2021. The iJAS Project focuses on higher education institutions (HEIs) officially recognized in Japan, Taiwan, and Thailand, in particular those with the objective of international education and global mobility. Professional evaluation agencies from Japan, Taiwan, and Thailand cooperate to carry out the accreditation to assist in school development and promote a coordinated joint approach for global engagement. The accreditation committee is composed of members from three agencies, and the first committee meeting was held on 10th November 2021 through virtual mode.
The iJAS Project possesses significant benefits for the improvement of the quality assurance system of education. After multiple discussions by three agencies, six major standards were proposed: Mission, Goals & Strategy; Internal Quality Assurance; Teaching & Learning; Faculty; Social Connection; Governance. All standards correspond to the current institutional evaluation system in three regions; therefore, HEIs will be encouraged to comprehensively examine the foundation for further implementing their strategy, expand international growth, and amplify their effects.
We are now in the era of globalization, and the necessity of internationalized higher education has become increasingly imminent. When the quality of educational services provided by HEIs obtain the international joint accreditation through cross-region cooperation, it shows the intention of the HEI in connecting to the international standard, proves that it complies with the international education assessment system, and provides guarantees for achieving quality education for sustainable development in the future. The iJAS Project also provides HEIs a solid foundation for further advancement into the next global age.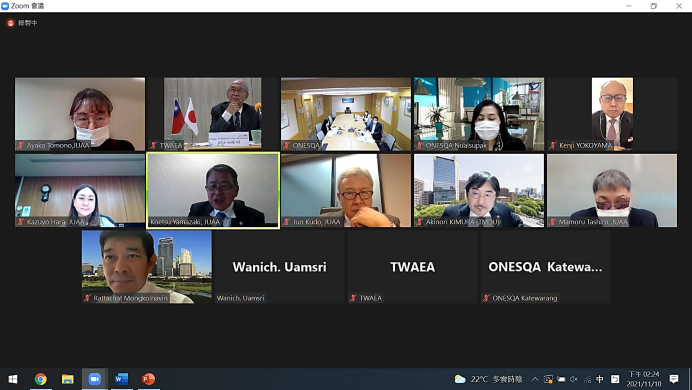 The iJAS Project Committee Meeting Held on 10th November 2021